We carry all different type of cabinets to meet all your sewing room needs. Let us help you along your journey to a perfect sewing room! Give us a call or visit us today to get started!  
Cabinets
We are new to Arrow Sewing world but are excited to be a new member. This company has great quality for reasonable pricing.
Kangaroo & Joey
$2699
Kangaroo & Joey is a signature full-size sewing cabinet by Kangaroo Sewing Furniture featuring a 3-position hydraulic lift, an expansive worksurface for large quilting projects, and a rolling storage caddy (Joey Storage Cabinet) for dynamic sewing and crafting storage! Kangaroo & Joey sits on heavy-duty casters for easy mobility and increased stability, and features a collapsible quilt leaf to keep large quilting projects from falling to the floor! Kangaroo & Joey is the perfect addition to your growing sewing studio!       
 Harriet Sewing Cabinet
$1299
Harriet Sewing Cabinet is a timeless, full-size sewing cabinet featuring a 3-position hydraulic sewing lift, 2 foldable side leaves, and 4 drawers of dedicated sewing storage. Harriet accommodates sewing machines up to 55lbs, sits on heavy-duty casters for stability and easy mobility, and is ergonomically designed for sewing and quilting comfort. A home-friendly collapsible footprint makes Harriet the perfect option for medium to large sewing projects!

Sydney Cabinet
$2999
Looking for adaptability, innovative storage solutions, and miles of worksurface? Say G'day! to Sydney, our premier quilting and embroidery cabinet. With a rear quilt leaf, side leaf, tri-fold door with flip-up tabletop, pressing mat, drawer cover, embroidery spool holder, removable drawer tray insert, and innovative space for storing your embroidery arm, this cabinet can hold it all and do it all. We designed Sydney with the largest premium machines in mind – the extra-large lift opening (available with hydraulic or electric lift hardware) accommodates the biggest premium machines on the market (up to 65 lbs). You can be sure that whatever project you're working on, Sydney can handle it. Heavy duty locking casters move smoothly, locking drawers keep your tools and notions hidden safely away, and the included sewing well cover panel lets you maximize your usable work surface when your machine is tucked away inside the cabinet. This big, beautiful cabinet offers tons of work surface with both leaves and tabletop extended, and folds down to a 61 x 27-inch space when not in use.
Arrow Hydraulic Chairs
 $449
Embrace the spirited side of sewing and crafting with Arrow's Bright Buttons height adjustable hydraulic sewing chair – featuring a heavy-duty upholstery fabric design by Riley Blake. Arrow's Originals line showcases the #1 Rated Sewing Chair in a series of bright, friendly fabrics, designed for style, comfort and a superior sewing experience!
A perfect accessory to any craft or sewing room – Arrow's hydraulic chairs feature plush cushions with lumbar support, a five-star 360° swivel base and a secret storage compartment for all your sewing notions!

The Artistry Drawer Center
$3,999
Embroidery Center
$3,999
Embroidery Center Pro
$1,999
Serger Center
$1,999
Creative Adjustable Center
$2,499
 Koala SewComfort Chairs 
$399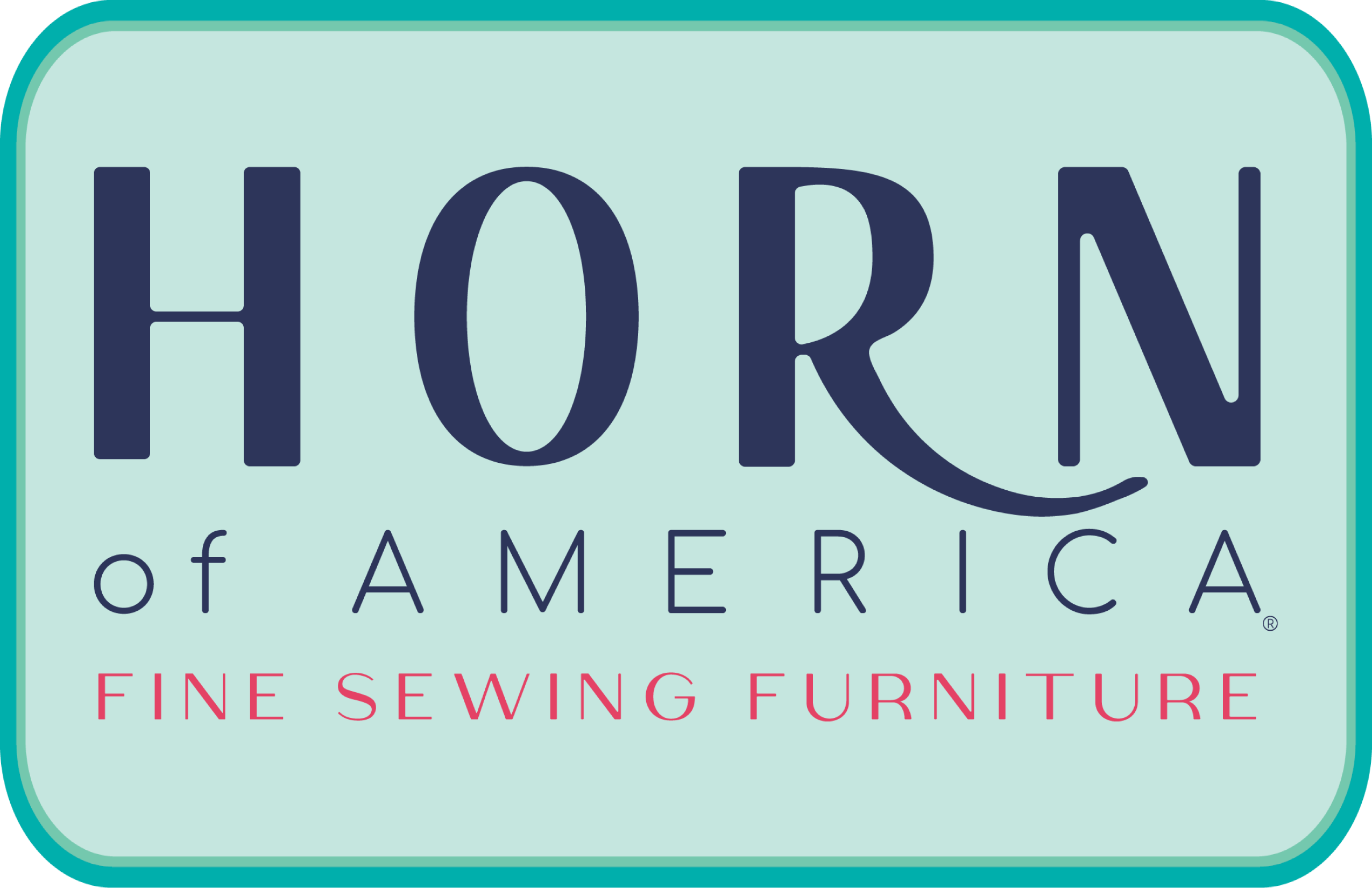 Store, sew, and create with the ease of one of our Horn of America sewing cabinets here at Sewing Machines Plus. These sewing cabinets for sale, along with their associated accessories, make organization and precision a breeze. Inside each of these cabinets, you will find ample room for all your materials and tools, as well as the design elements and space that you need to spread out comfortably while you're crafting. Best of all, Horn of America sewing cabinets are affordable and built to last. Each piece is made with only the highest quality raw materials right here in the United States and comes with a limited lifetime warranty.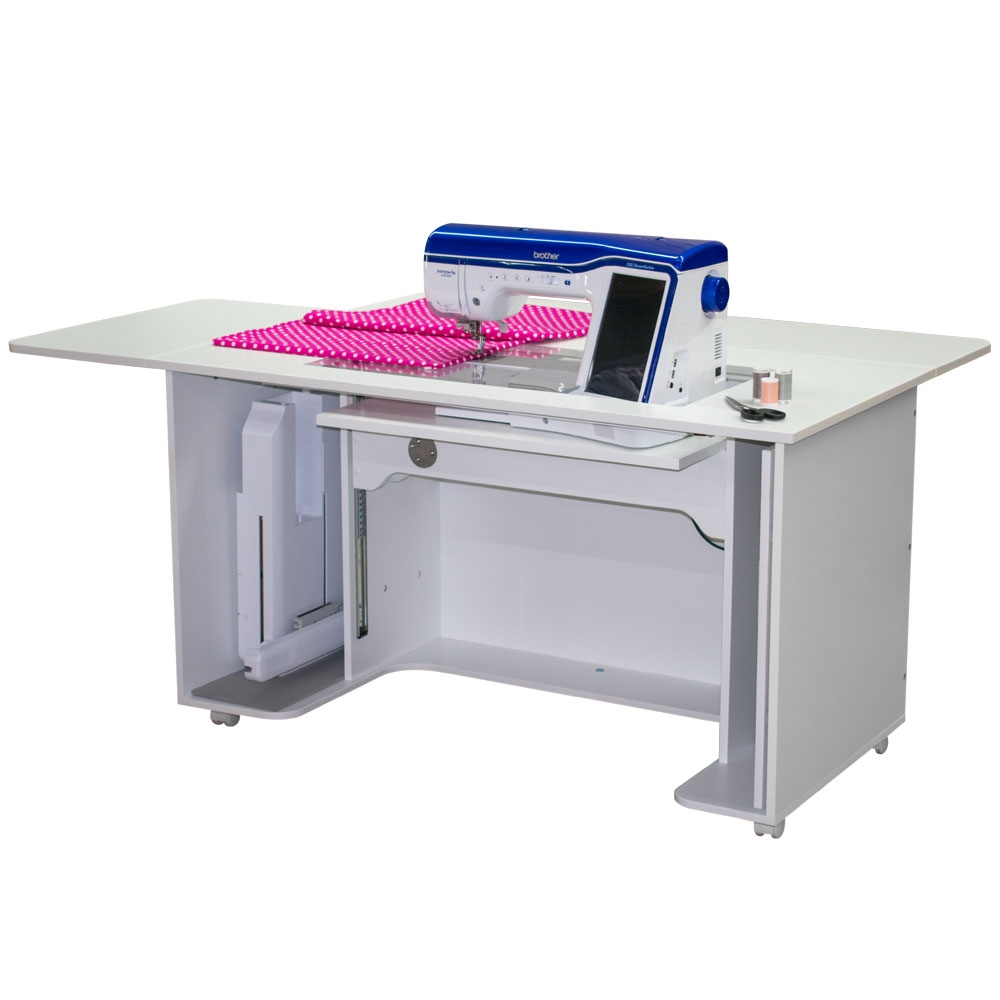 8030 Sewing / Quilting Cabinet
 $3,199
8479 Tall Combo Sewing / Quilting Cabinet
$5349